The Best Countries For Food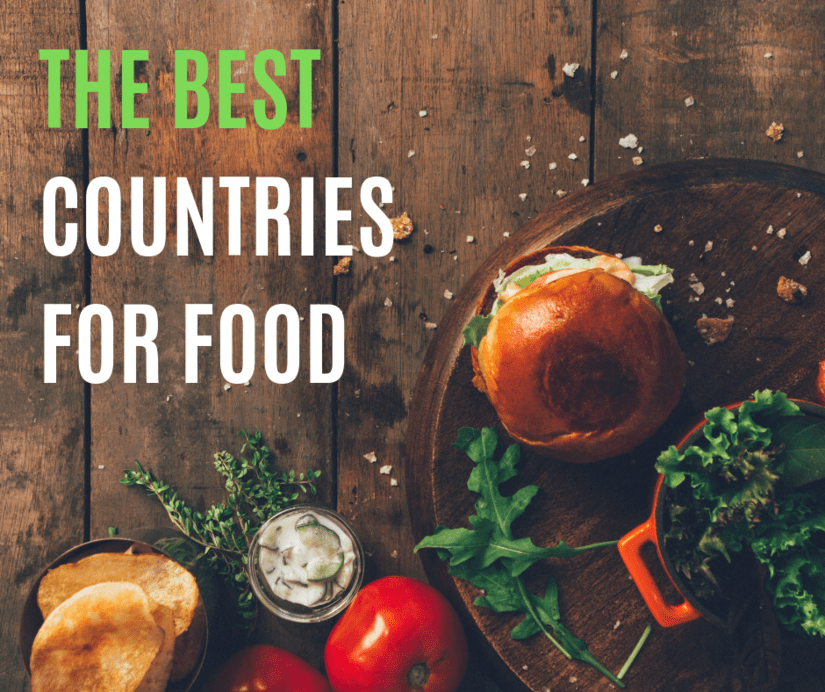 Think of the many times you've traveled or gone on vacation. You'll notice that your food experience has had an impact on your overall travel experience. Many people have made their destination choices based on food interests.
The food countries on the list we've compiled below are examples of such destinations. They have the most sumptuous, and delicious cuisines on the planet.
Please mind that they are in random order! :)
1. Italy
Italian dishes are a favorite for most people. Italian menu popular dishes include pizza, cheesy risottos, and pasta.
Their diets are a blend of colors that leave an unforgettable taste in the mouth. A simple pasta meal by an Italian chef will be amazing dish. Italian menu popular dishes include pizza, cheesy risottos, and pasta.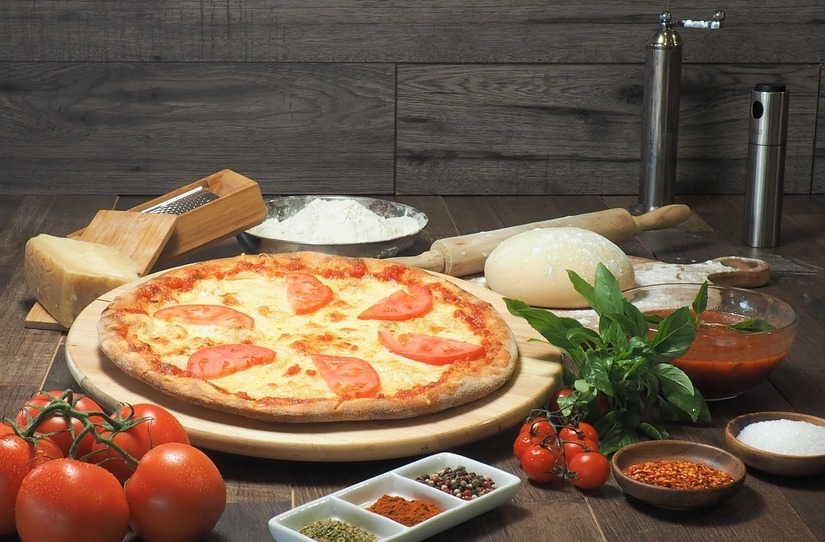 Top dishes:
- Pizza - mind-bogglingly simple yet satisfying dish. Staple diet of bachelors and college students.
- Ragu alla bolognese - spaghetti bolognaise.
- Coffee - cappuccino is for breakfast? Forget it. We want it all day and all night.
2. India
India is a massive country with varied and deeply rooted food cultures spread over a billion-plus people. You can bet your ass that what's being cooked on the streets and in the kitchens of Mumbai and Delhi and Amritsar deserves to be recognized as some of the best food in the world.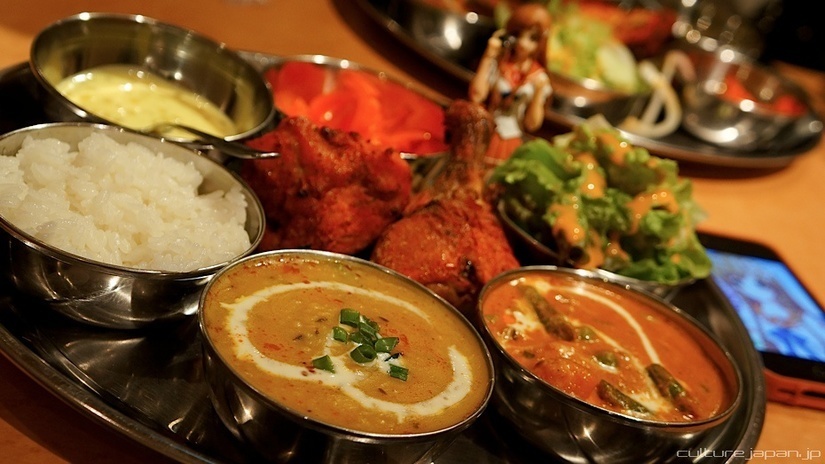 Top dishes:
- Dal - boiled lentils.
- Dosa - a pancake filled with anything from cheese to spicy vegetables, perfect for lunch or dinner.
- Chai - not everyone likes coffee and not everyone likes plain tea, but it's hard to resist chai.
3. Mexico
If you were only allowed to eat the food of one country the rest of your life, it would be smart to make it Mexico. The cuisine of the Mesoamerican country has a little bit of everything – you'll never get bored.
Amongst the enchiladas and the tacos and the helados and the quesadillas you'll find the zestiness of Greek salads and the richness of an Indian curry; the heat of Thai food and the use-your-hands snackiness of tapas.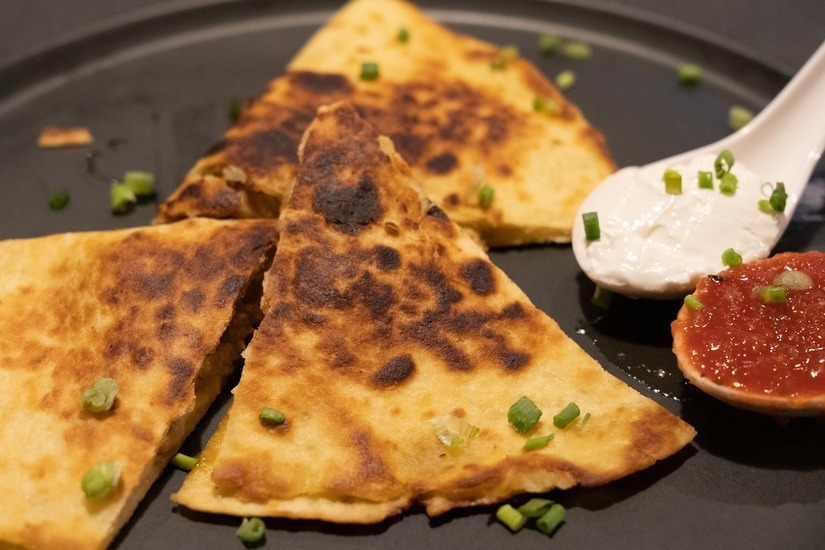 Top dishes:
- Mole - sauce made of chili peppers, spices, chocolate.
- Tacos al pastor - the spit-roast pork taco.
- Tamales - an ancient Mayan food of masa cooked in a leaf wrapping.
4. Japan
Japanese cuisine offers an abundance of gastronomical delights with a boundless variety of regional and seasonal dishes. Restaurants in Japan range from mobile food stands to centuries old ryotei, atmospheric drinking places, seasonally erected terraces over rivers, cheap chain shops and unique theme restaurants about ninja and robots. Many restaurants are specialized in a single type of dish, while others offer a variety of dishes.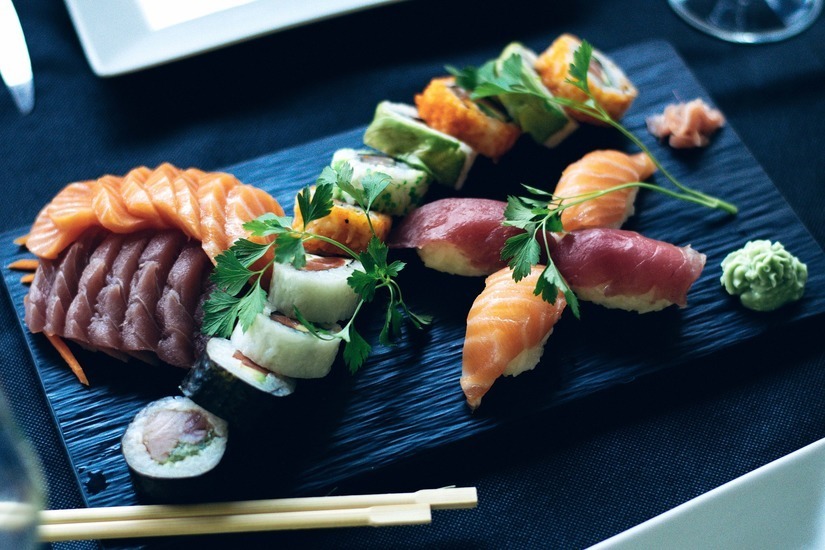 Top dishes:
- Miso soup - showcases some of the fundamental flavors of Japanese food, simple and wholesome.
- Sushi and sashimi - raw fish on rice.
- Tempura - the perfection of deep-frying.
5. Thailand
Like many other Asian cuisines, Thai cooking uses rice as a basic ingredient for the majority of dishes. The word "food" in Thai language means literally "to eat rice". Furthermore, it has 5 main tastes, which you may meet in almost every dish. These are: sour lime, savory fish sauce, hot chilli, salt and sweetness (usually added by palm tree).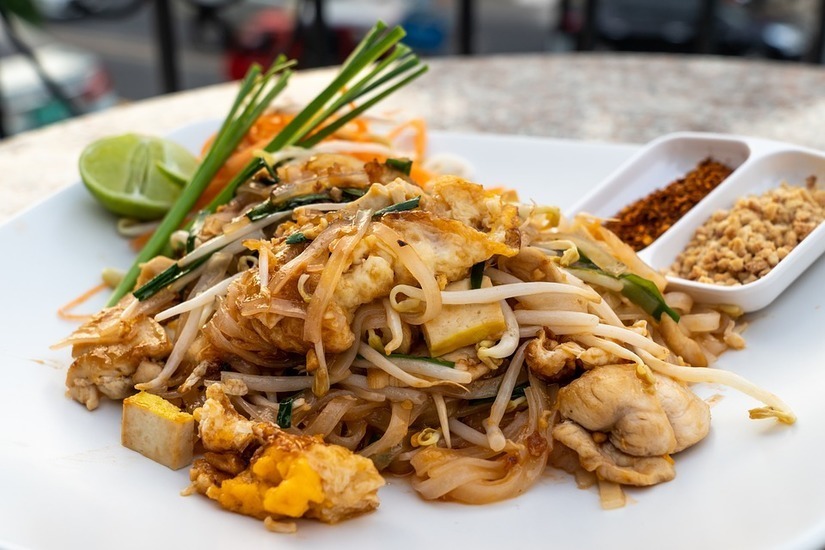 Top dishes:
- Tom yam kung - the floral notes of lemongrass, the earthy galangal, freshness of kaffir lime leaves and the heat of the chilies.
- Massaman curry - a Thai curry with Islamic roots.
- Som tam – the popular green papaya.
6. China
China is the place to go to get food shock a dozen times a day. "You can eat that?" will become the intrepid food traveler's daily refrain. China's regional cuisines are so varied it's hard to believe they're from the same nation. China a fantastic place to eat a different meal every day and never grow bored.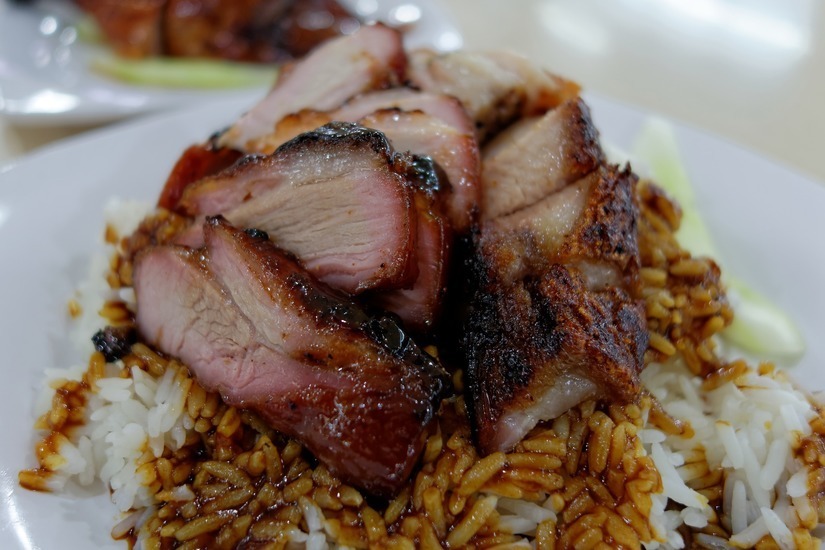 Top dishes:
- Sweet and sour pork - a guilty pleasure that has taken on different forms.
- Roast suckling pig and Peking duck - wonders of different styles of ovens adopted by Chinese chefs.
- Xiaolongbao - incredible soup-filled surprises.
7. France
Did you know that one of the most frequently taught cuisines in culinary schools across the globe has a French origin? France is a country that cares deeply about food and it shows in every meal, every ingredient, and every style. French food is about eating the best food for pleasure and truly enjoying the bounty — sustenance is just an ancillary benefit.
Top dishes:
- Escargot - snail :)
- Macarons - in fact anything from a patisserie in France seems to have been conjured out of sugar.
- Baguette – the first and last thing that you'll want to eat in France.
8. USA
Most of the popular foods in the USA originate in some other country. The pizza slice is Italian. Fries are Belgium or Dutch. Hamburgers and frankfurters? Likely German. But in the kitchens of the United States, they have been improved and added to, to become global icons for food lovers everywhere.
Don't neglect the homegrown American dishes either.
There's the traditional stuff such as clam chowder, key lime pie and Cobb salad.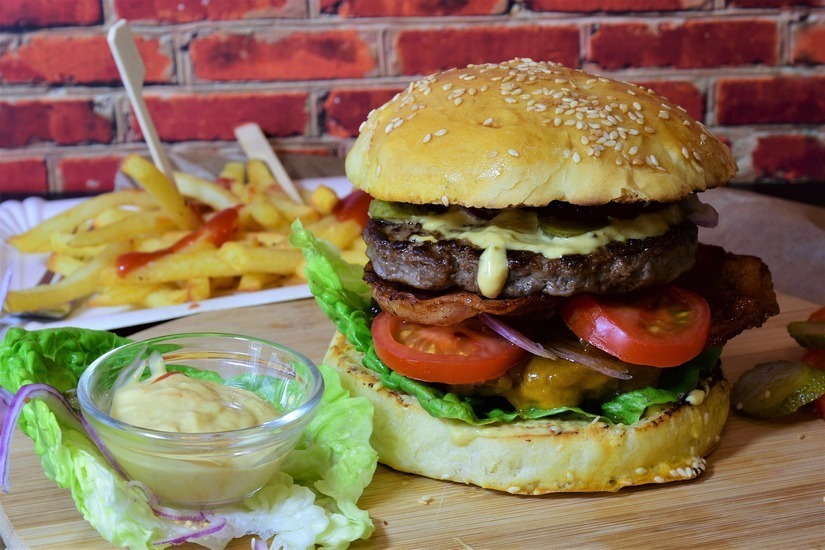 Top dishes:
- Cheeseburger - american classic.
- Caesar salad – an Iceberg salad, mixed with grilled chicken, Parmesan cheese and anchovy sauce.
- Deep Dish Pizza – Chicago classic 😊.
9. South Africa
South Africa is one of the leading destinations for foodies all over the world. It has fantastic street delicacies among other dishes that give it entry to our list of leading food countries. The streets are booming with treats while restaurants serve sumptuous meals. The cuisines are a blend of Afrikaner, Zulu and Indian origin.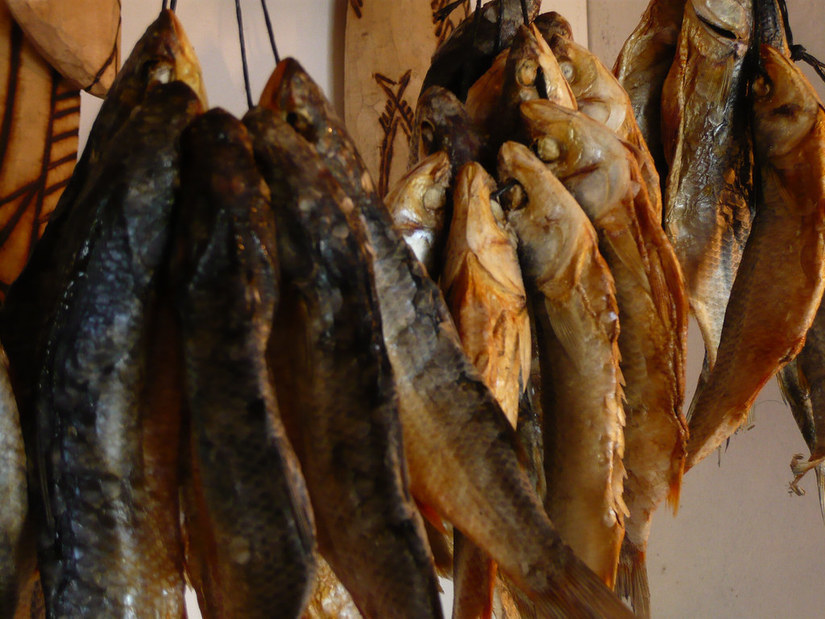 Top dishes:
- Biltong - biltong is a dried, cured, and spiced meat.
- Boerewors - a type of sausage made from beef mince, must have at least 90% meat to qualify as boerewors.
- Bokkoms - dried in the sun and wind, the whole, small, mullet fish are then salted.
10. Spain
The Spaniards munch on snacks throughout the day with intervals of big meals. From the fruits of the Mediterranean Sea to the spoils of the Pyrenees, from the saffron and cumin notes of the Moors to the insane molecular experiments of Ferran Adria, Spanish food is timeless yet avant garde.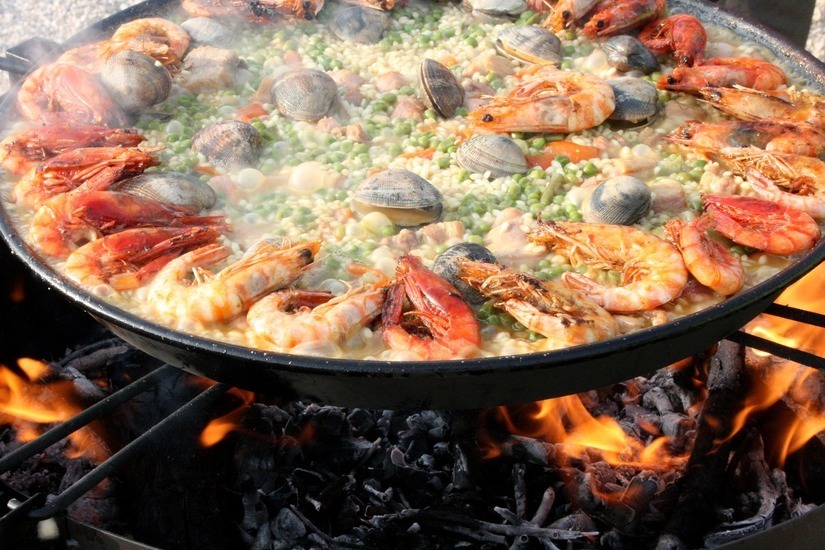 Top dishes:
- Paella – a Spanish risotto, usually with seafood.
- Tapas – traditional Spanish snacks.
- Jamon – a row cured meat. Delicious and flavorous.
Start language learning now. It takes only 15 minutes a day!