How to keep your brain in shape? Learn languages!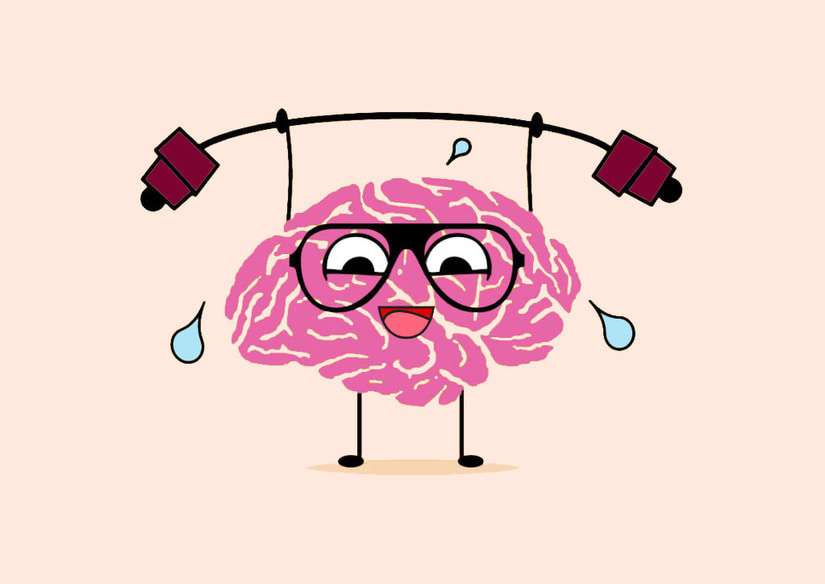 You don't have to graduate from three majors at two universities in order to keep your brain in good shape and health. In this article, we present a few tips that will help you achieve that.
Did you know that learning a new language or developing your skills in languages you already know can help you become immune to neurodegenerative diseases, such as Alzheimer's? One might ask how this is possible. That is because constant learning is a great way to maintain your brain activity.
One can easily say that learning is your brain's gym. If you feed it with new knowledge and face new challenges every day. The synapses constantly transmit the signal between neurons in the brain, which slows down the aging process and increases the immunity to cognitive functions disorders.
What is worth mentioning is that the earlier we introduce exercising into our everyday lives, the better.
Once upon a time…
As explained by Natalie Phillips, a scientist responsible for a study which was conducting an MRI scan on people while they were reading books, during the reading activity, in the brain, there is a surprising preliminary results reveal a dramatic and unexpected increase in blood flow to regions of the brain beyond those responsible for "executive function," areas which would normally be associated with paying close attention to a task, such as reading.
Reading is fun and easy. You can read only about the topics you are interested in or try new things. Books stimulate your imagination, give you something to talk about, let you know romantic and sad stories, and enable you to "travel in time" and trying the past for yourself. You can see it with your own eyes without having to spend a single penny! Just take a walk to the nearest library, where there are hundreds of books on the shelves waiting for you. Choose something or ask the librarian for advice.
Let's play a game!
Games are another great idea for exercising the brain. The choice is infinite: chess, crosswords, Monopoly, poker, Scrabble, Sudoku… Each game that forces you to think is a good choice. Let's take a look at the game of chess, for example. It is confirmed that playing chess develops intellectual and logical abilities, as well as creativity. Besides, it increases concentration and focus. No wonder it is taught in schools.
Buenos días, Guten Morgen, Bonjour, お早う
All in all, one of the best and the most exciting ways to keep the brain active is learning a new foreign language. Each new language means millions of new words, sounds, rules and cultural elements. Each language has something of its own, something personal and original – and all of them are interesting! During the language acquisition, the brain is constantly bombarded with new information that force it to be in overdrive.
A new language open up many career paths, facilitates travelling and meeting new people, but also lets you see the world from a different perspective. To be completely honest, it is not possible to enumerate all advantages of learning languages. The best thing is that we all can learn another one, yet another one and then the next one… Yes, we forgot to mention: it's addictive!
So, ready for a new challenge?
Start language learning now. It takes only 15 minutes a day!